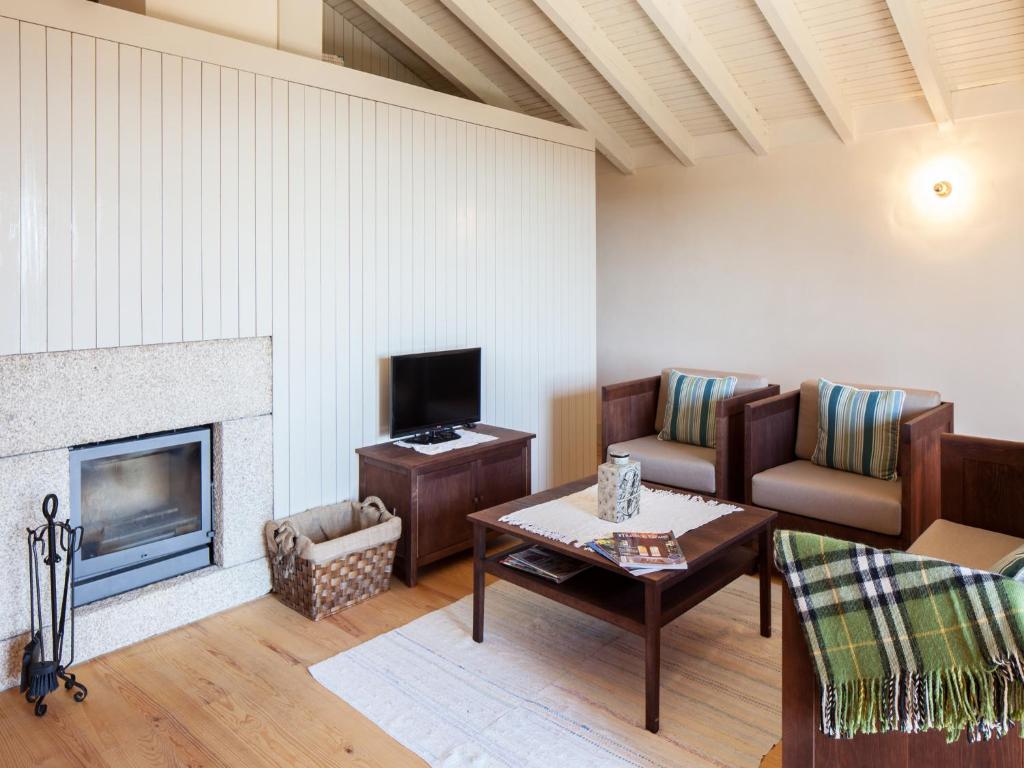 After arriving to Trebilhadouro, there's a feeling that can be described as a return to the typical spirit of a village hidden in the midst of the mountain, at an altitude of approximately 625 mts and sheltered from the winds that come from the North. From the top of these hills it is possible to contemplate the sea and the Aveiro river estuary, as well as other coastal towns, the entire Cambra Valley and the Freita Ridge.

The stony houses speckle the corners that characterize this region of the country.
Traços de Outrora Casa da Rosalina is set against the green natural backdrop of tranquil Vale de Cambra. The renovated house features a blend of traditional architecture and modern furnishings and appliances. The house comes with 4 bedrooms, all located upstairs. The dining room opens to the kitchen and all have exposed stone walls and traditional wooden ceilings. The heated house's upstairs living room also has sofas, flat-screen TV and a balcony with scenic valley views. The unit also has 3 bathrooms. Meals may be prepared in the modern kitchen and enjoyed on the dining table. The nearby Vale de Cambra centre is 8 km away and has various traditional restaurants, most serving the Alentejo's signature rich cuisine. Guests are welcome to leisurely tour the green and tranquil surroundings. Cycling, hiking and canoeing are among other activities that guests may enjoy. Oliveira de Azeméis is 19.5 km from the country home. Traços de Outrora Casa da Rosalina is 70 km from Porto International Airport.
Nearest beaches