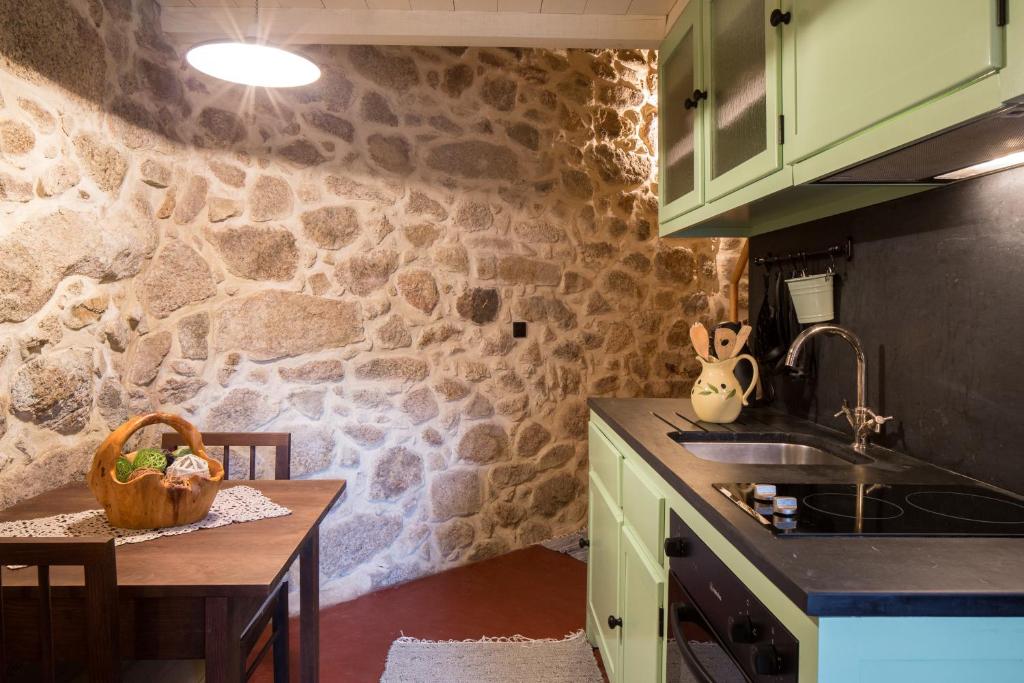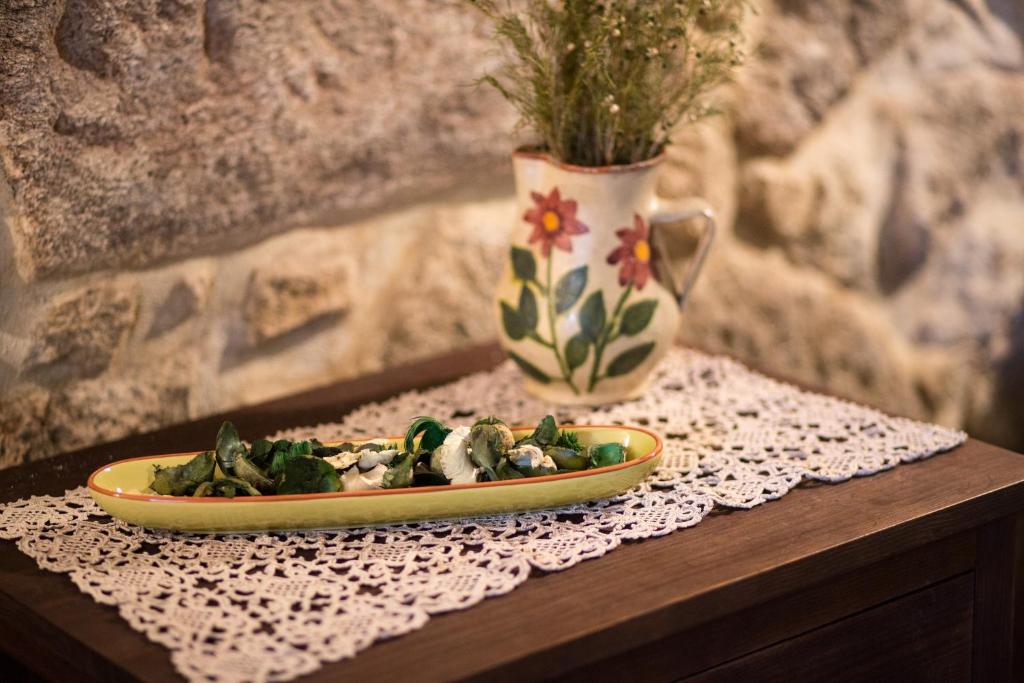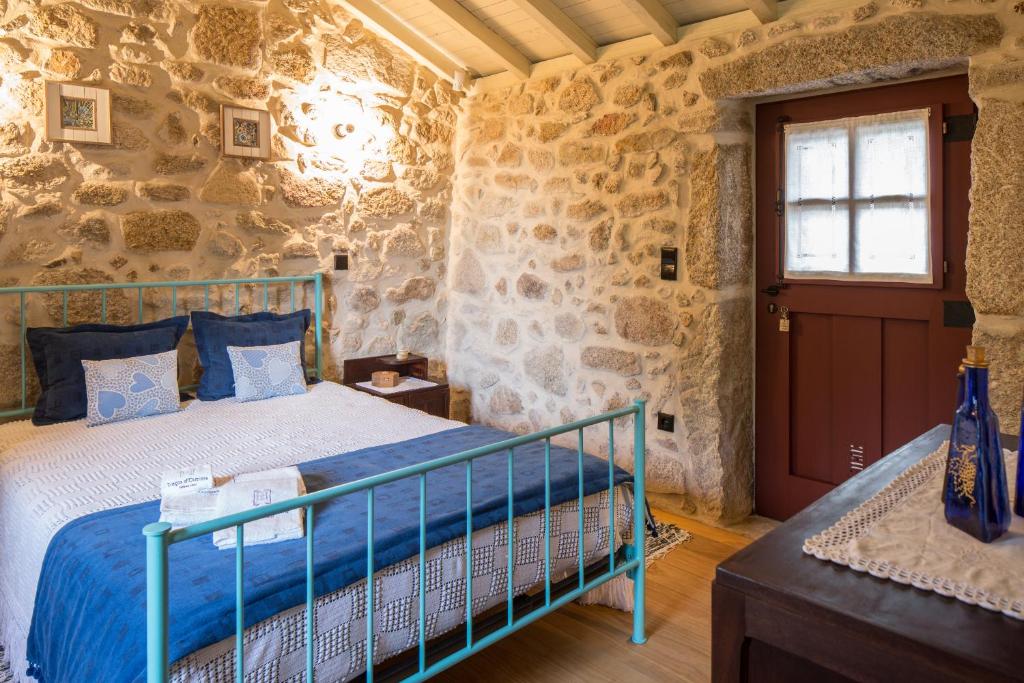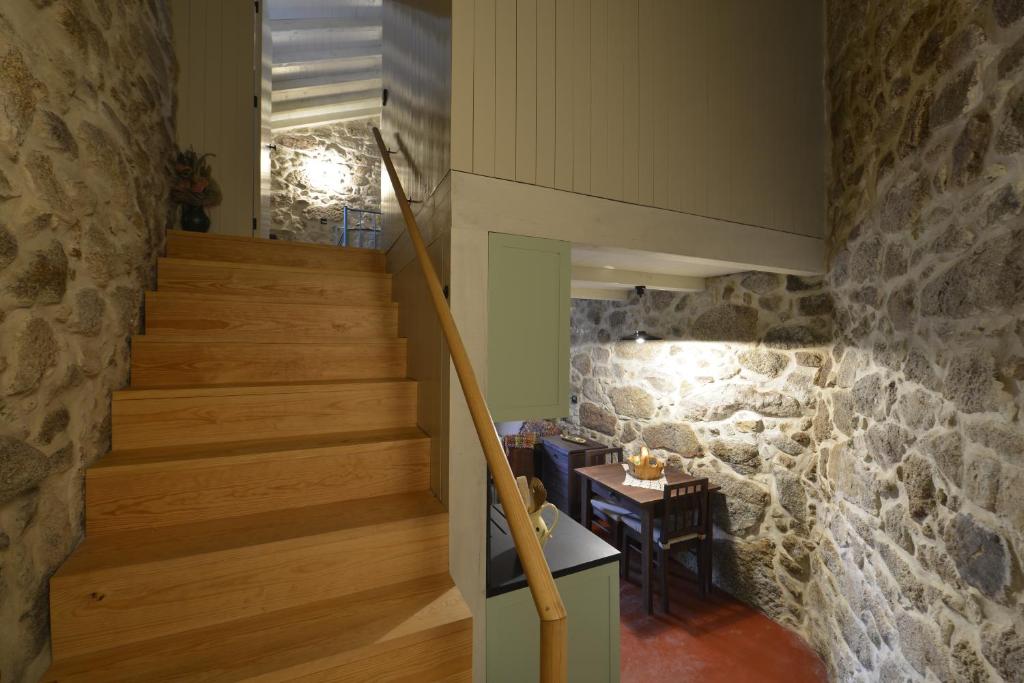 After arriving to Trebilhadouro, there's a feeling that can be described as a return to the typical spirit of a village hidden in the midst of the mountain, at an altitude of approximately 625 mts and sheltered from the winds that come from the North. From the top of these hills it is possible to contemplate the sea and the Aveiro river estuary, as well as other coastal towns, the entire Cambra Valley and the Freita Ridge.

The stony houses speckle the corners that characterize this region of the country.
Traços de Outrora Casa da Matilde is a small rustic house located in Vale de Cambra between the villages of Fuste and Porto Novo. Surrounded by a green a mountainous landscape, it offers a unique sense of tranquillity and quiet. Featuring exposed stone walls throughout the house, it includes a living room and a kitchenette on the ground floor and a double bedroom on the top floor. The bathroom has a shower. The kitchenette is equipped with the necessary utensils for guests to prepare their own meals. Guests are welcome to enjoy their meals in the outdoor terrace. In addition guest can visit the nearest restaurant within 1.5 km and taste the local gastronomy. The centre of Vale de Cambra is 8 km away. Guests may enjoy the fluvial beach of Burgães in the Caima River. São João de Madeira is 18 km away from Traços de Outrora Casa da Matilde, and Porto International Airport is 68 km away.
From € 60.00 to € 63.81
Nearest beaches