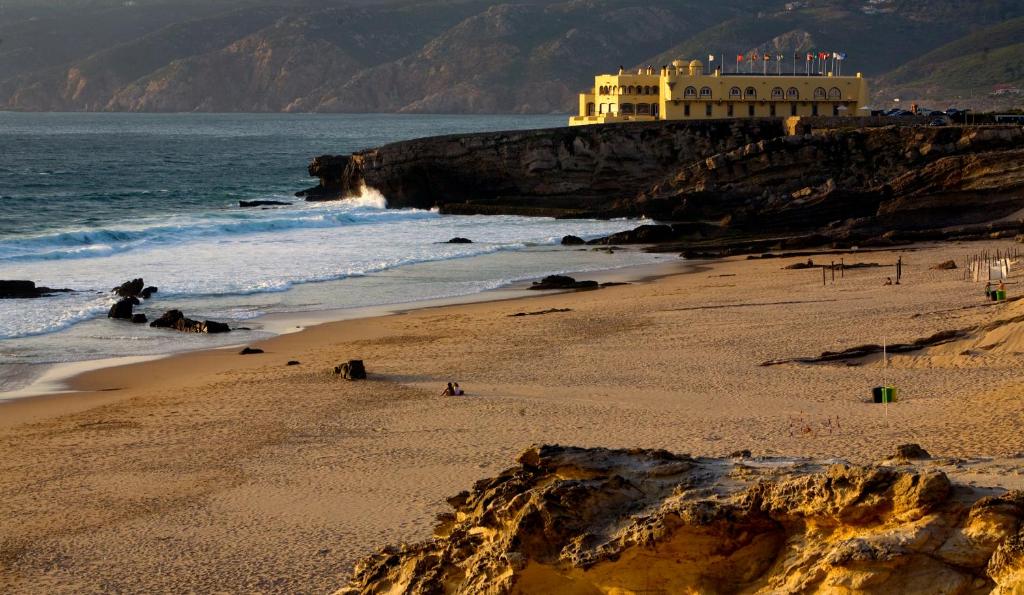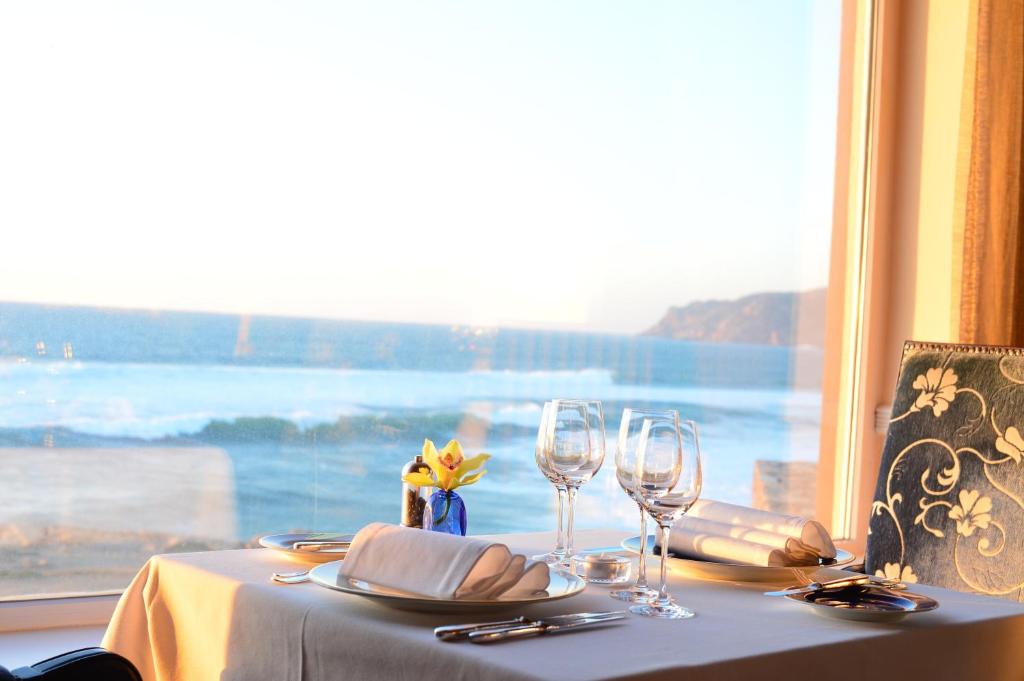 Leaning over the Atlantic Ocean, the Fortaleza do Guincho welcomes a charming five star boutique hotel - integrated into in the prestigious Relais & Chateaux association - with a range of services that focus on the well being and peacefulness of the customers. The Hotel's restaurant, awarded with a Michelin Star, offers an unforgettable dining experience of Portuguese cuisine, made from the finest national products.
The Hotel Fortaleza do Guincho has a warm and personalized service, making it the ideal place for a family holiday, board meetings or the perfect refuge for a romantic getaway.
Built on the site of a 17th-century fortress, this luxury hotel boasts a Michelin star award-winning gourmet restaurant and sweeping Atlantic Ocean views. It overlooks the Portuguese surfers' paradise, Guincho Beach. Stone winding stairs, terracotta tiles and ceilings in exposed bricks create a medieval feel. The central cloister is fitted with velvet sofas and wrought-iron chandeliers. Hotel Fortaleza do Guincho Relais & Châteaux's rooms are appointed with rich fabrics, dark wood furniture, and paintings with golden frames. Some rooms have private closed balconies with ocean views. The Michelin-starred restaurant has strong Portuguese influences and serves dishes based upon quality national ingredients. Tasting menus are also available. The expansive wine list is hand-picked by an award-winning sommelier. Guests can enjoy Hotel Fortaleza do Guincho Relais & Châteaux's fine dining in the privacy of their room. After a day visiting the Sintra-Cascais Natural Park, guests can sip a cocktail from the Hotel Fortaleza do Guincho Relais & Châteaux's bar, seated on the vast sun terrace overlooking the ocean.
From € 129.60 to € 370.00
Nearest beaches