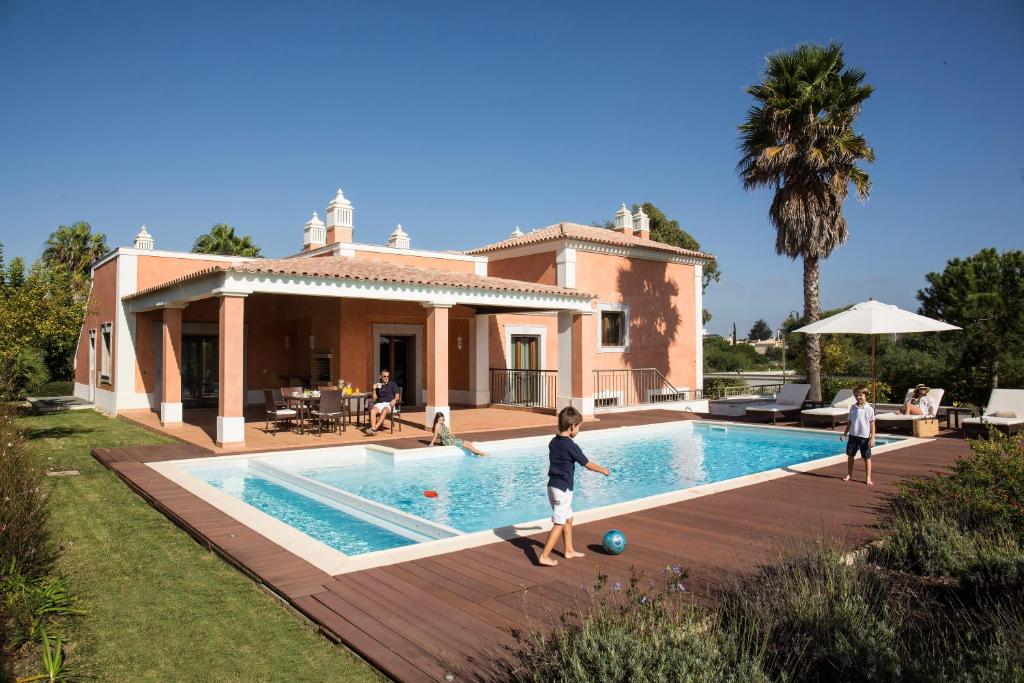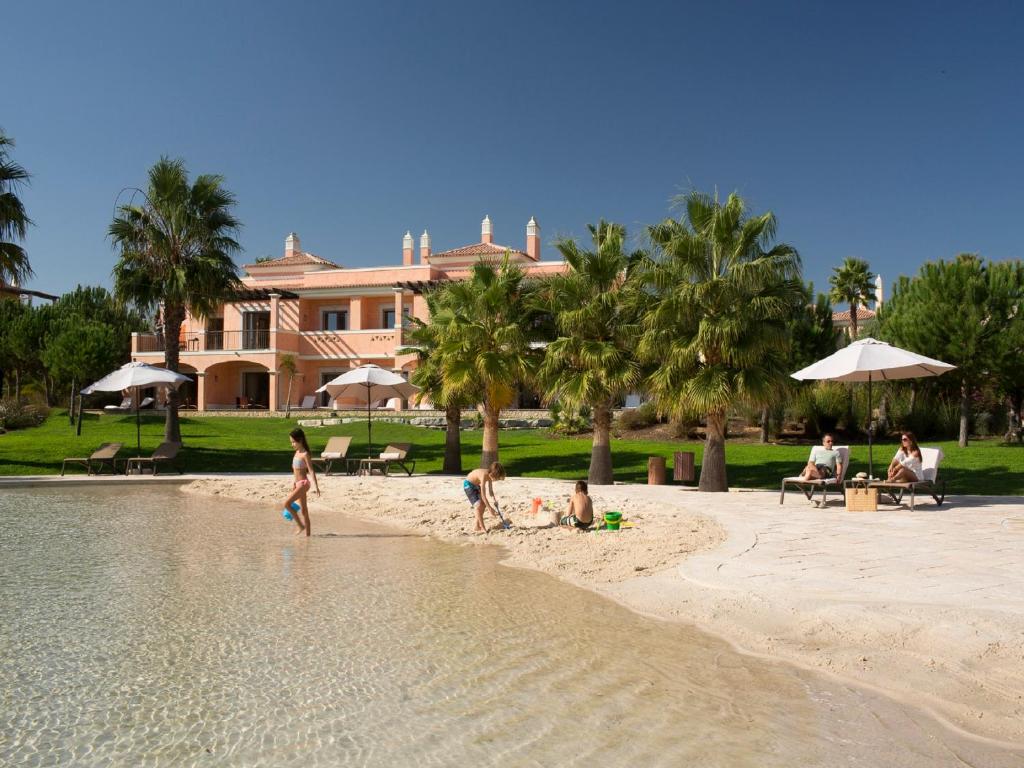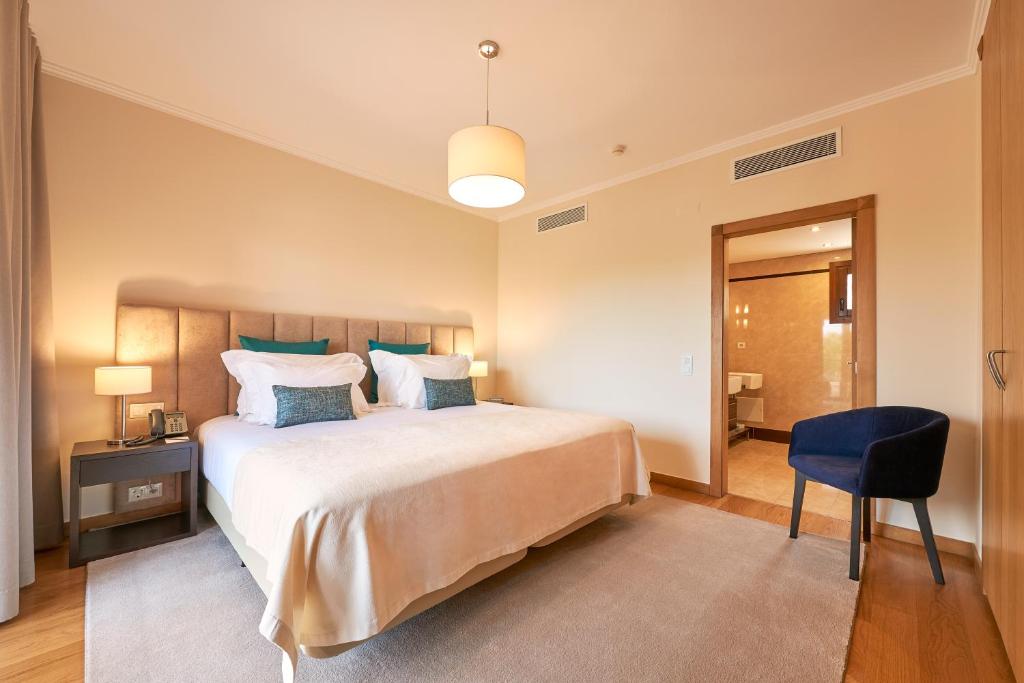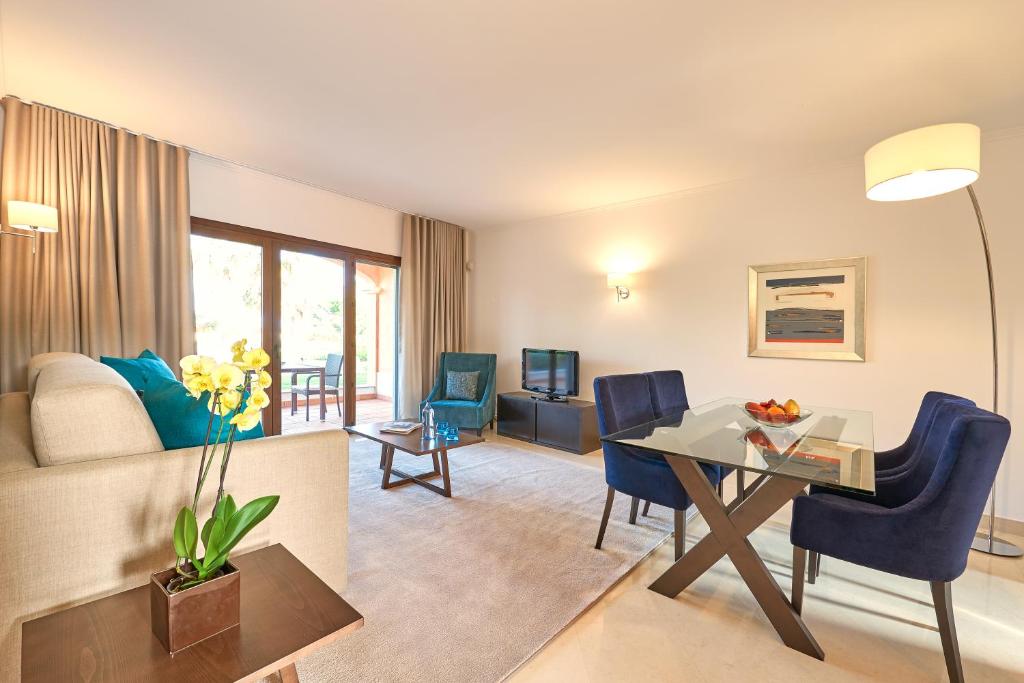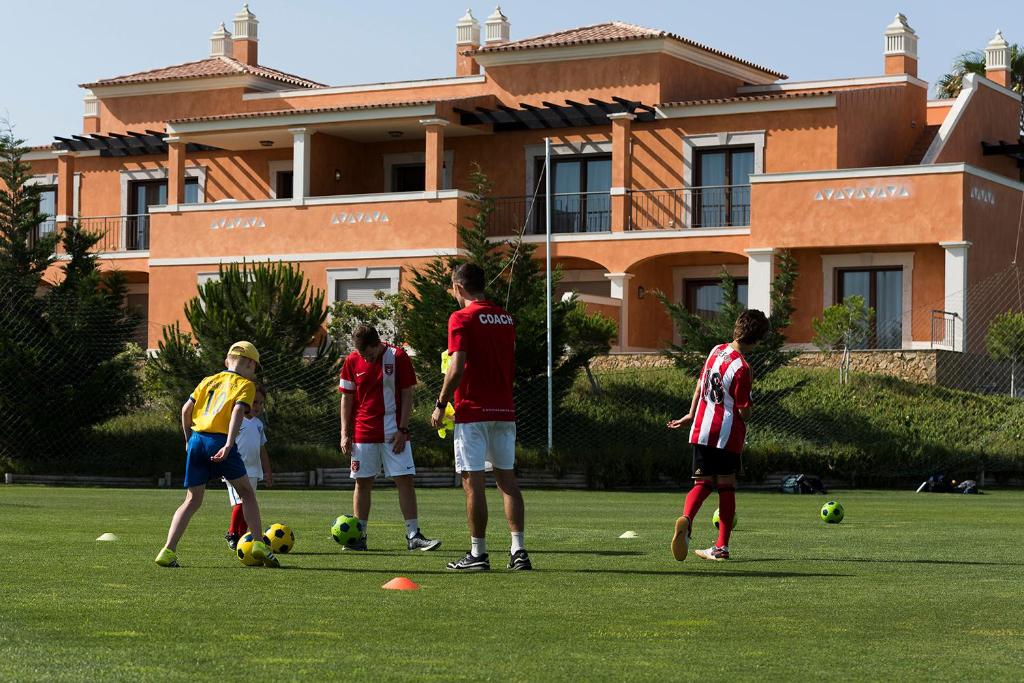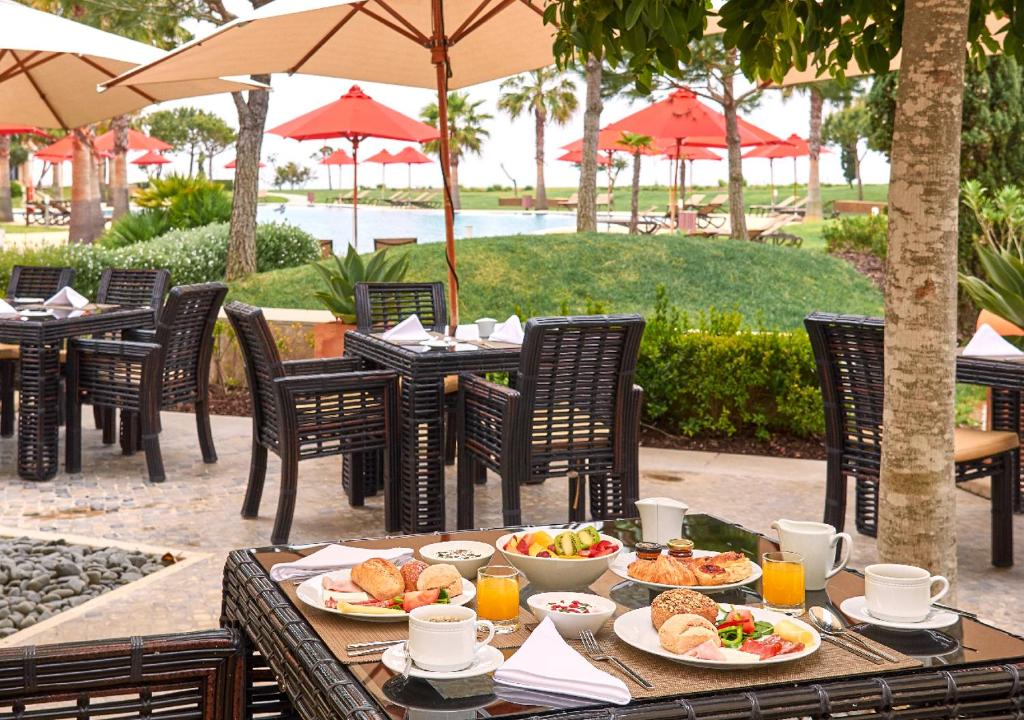 A 5 star resort, set in a unique cliff top location, overlooking the Atlantic Ocean, a fantastic range of swimming pools, including one with a natural sand bottom entrance.4 individually decorated wings give way to 4 different and very tastefully decorated accommodation themes – Africa, Asia, Europe and South America, which reflect the Portuguese expeditions who set sail from Lagos.

The 1 and 2 bedroom apartments and 4 bedroom villas complement the large range of accommodation types at the resort, making it a perfect solution for families including children facilities and menus and even a Kids Club - Caskiddy

We are a Wellness and Spa resort, our food and beverage offering, for example, also includes detox drinks and wellness menus, we also have yoga holidays on offer, etc.

The sports theme is also key at the resort, with top quality football facilities on-site, a driving range for golf lovers, two tennis courts and a gym led by AXN Club 100, a team of body transformation experts who is on-site to help you stay fit and improve your health
Located in Lagos, Algarve, Cascade Wellness & Lifestyle Apartments offers elegant apartments within walking distance from the famed Dona Ana Beach and the Ponta da Piedade lighthouse. With the Atlantic Ocean as background, this property offers 2 swimming pools and a variety of wellness facilities and services. Apartments come with one or two bedrooms and views of the resort or the garden. Each apartment comes equipped with air conditioning, a flat screen TV with cable channels and movies-on-demand plus free WiFi. Guests may relax at the furnished terrace or enjoy a nice evening in the carefully decorated living room. The bathroom has two washing basins, a hydro-massage bath and L'Occitane® amenities. The fully equipped kitchen allows guests to prepare their own meals. Alternatively guests may visit the restaurants Moods and Senses which offer an all-day-dining and à la carte options. If you prefer a light meal or a cocktail, the Sidewalk Pool Bar is the place to be. In addition, the Purpur Bar offers a trendy atmosphere and stunning ocean views. The Tainai Spa offers a variety of programmes that include massages, therapies and rituals. Sports enthusiasts will find natural grass football pitches, a high-tech gym with professional trainers, 2 tennis courts and a driving range with several pitch & putt areas. Surrounded by nature, The Cascade offers the ideal setting for cycling, hiking and running. Guided tours and bike rental are available upon request. Cascade Wellness & Lifestyle Apartments is just 2 km away from Lagos' historical centre and a 3-minute walk from the extensive Porto de Mós beach. The city of Portimão is 22 km away while Sagres is 30 km away. Faro International Airport is 90 km away and the Boavista Golf Course is 3 km away.
From € 169.28 to € 356.60
Nearest beaches